AUCD 4 Lens Beam Moving Ray Scan RGBY Laser Projector Lights 9 CH DMX PRO DJ Disco Ball Stage Lighting DJ505
Save 0%
USD $377.00
USD $377.00
AUCD 4 Lens Beam Moving Ray Scan RGBY Laser Projector Lights 9 CH DMX PRO DJ Disco Ball Stage Lighting DJ505
---

Parameter:
1. Mains Input  AC 100-240V, 50-60Hz, Fuse: 1.6A/250V Slow Blow (20mm Glass)
3. Condition Temperrature: 10-40°C
4. Laser Source: Green-100mW@532nm, Red-200mW@650nm, Blue-200mW@450nm, Mix 

Yellow

. Class 3B.
5. Play Mode: DMX, Sound Active, Auto, Master-Slave.
6. Operator Interface: Button / DMX Code.
7. DMX Control Channel: 3 pins XLR Male/Female, 9 channels
8. Graphics & Effects: 4 lens Laser scan, more than 100 effects.
9. Size : 625x160x100mm, Package size: 66x20x16CM
10. NW: 3.78Kg / GW: 4.4kg

Package: 
1 x Power Line (Fit for global plug)
1 x User Manual (English) 
DJs, Bands, Bars, Pubs, Clubs, Roller skating rinks, KTV, Family party, Birthday, celebration, Wedding, Festival, Mall, Store, Shop and other appointed place.
1. Please go through all description before purchase.
2. The video and pictures were made under the dark area with fog effects.
3. The resolution of video may appear to be dusky but the real effect will be better than the video you've seen.
4. The item will be shortened it's life if it's keeping run for a long time such as 5 hours(switch off for 15 mins when it was running for few hours).
5. Keep away from children and NO direct eyes contact to the laser lights.
6. Please comply with the user manual during using.
7. It's normal for a little noise when the item is running as it was applied with a stepping motor.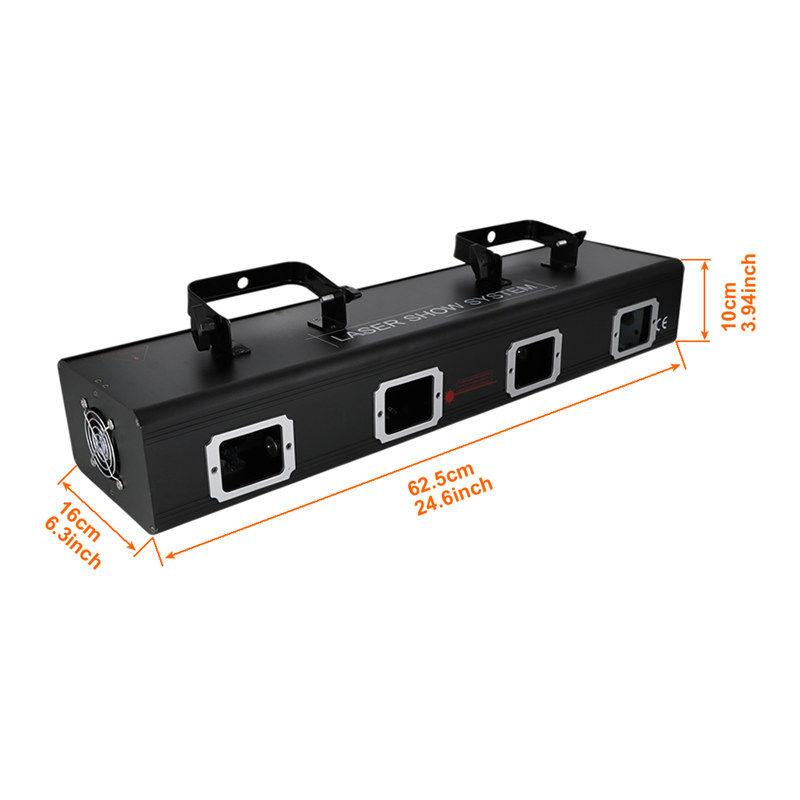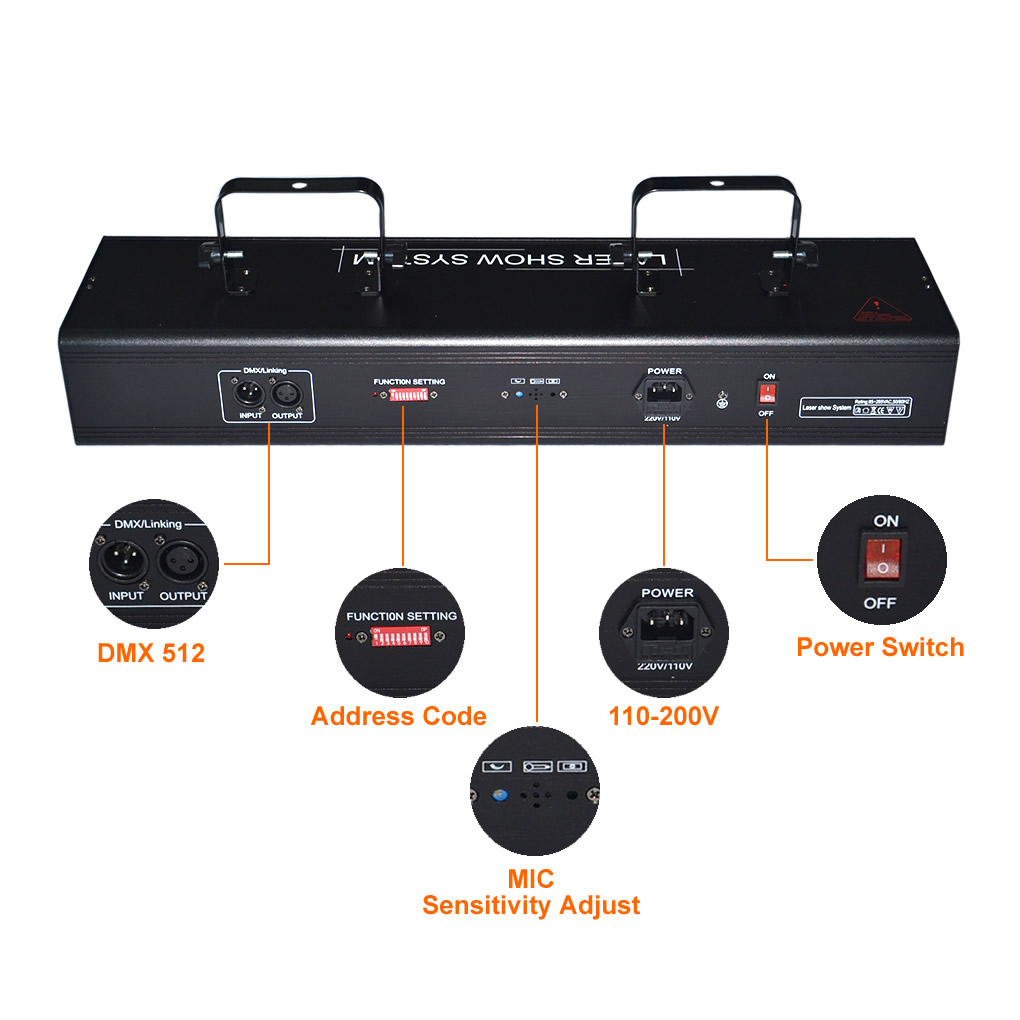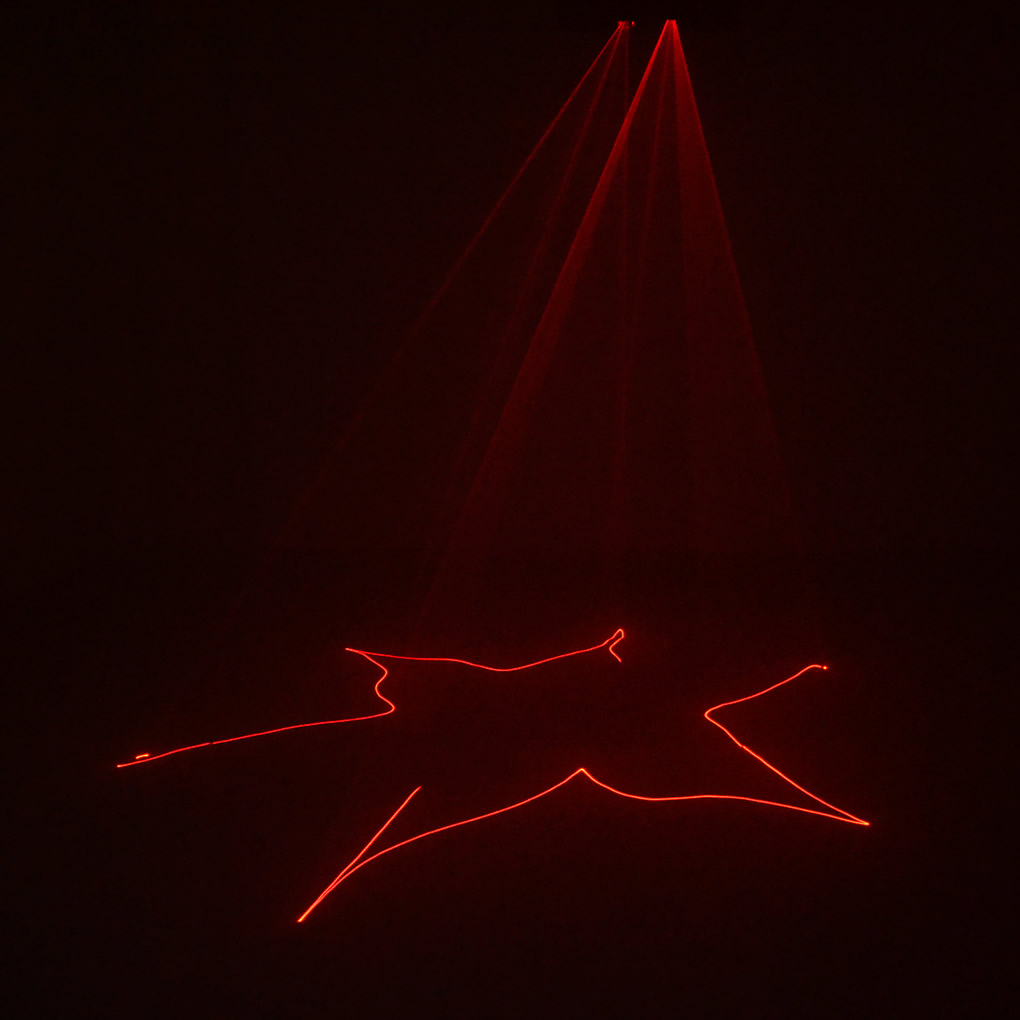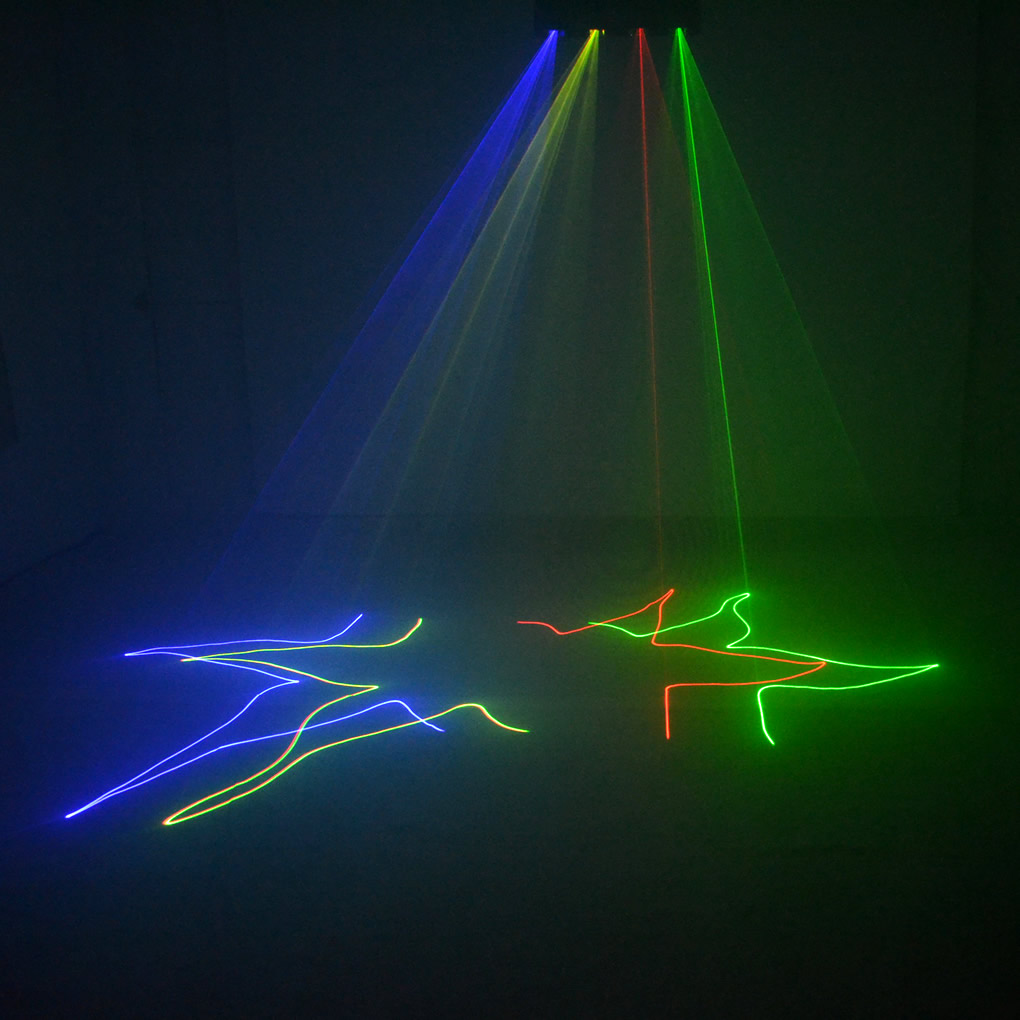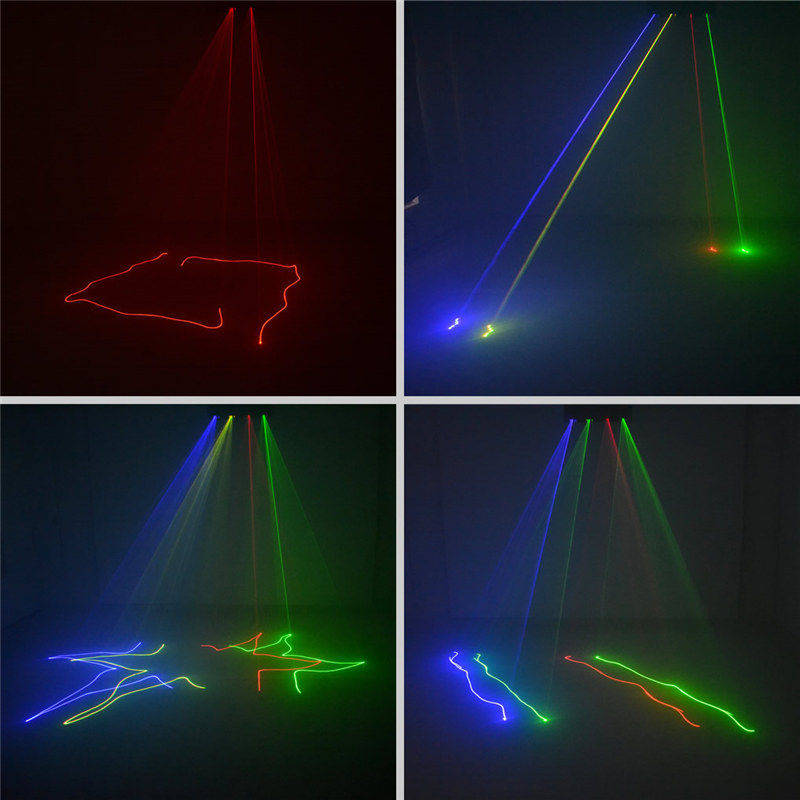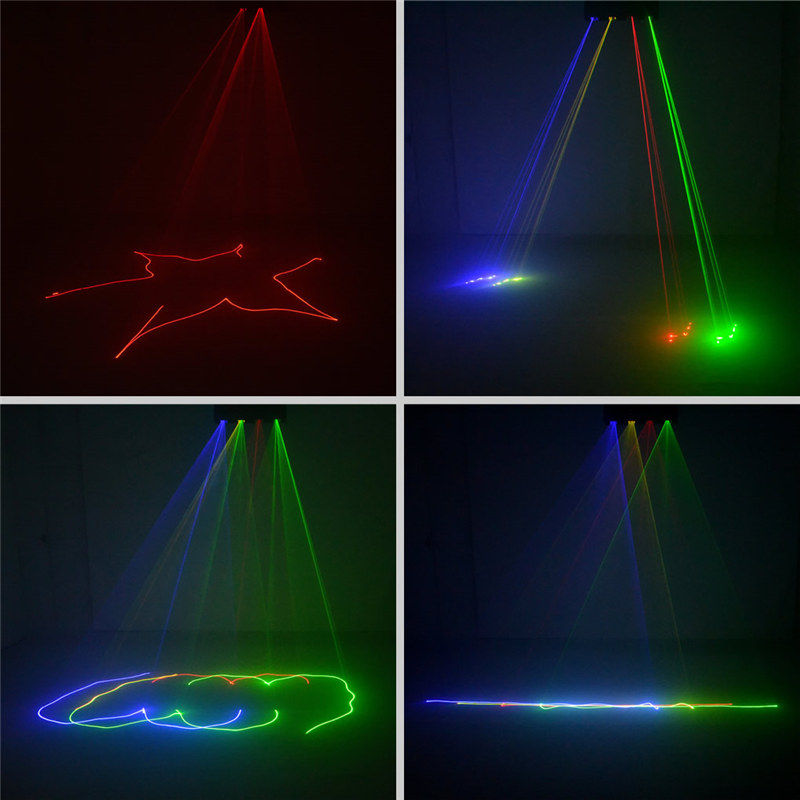 Parameter:
Parameter: